The Costly Consequences of Ineffective Representation
May 2, 2022
If you are facing criminal charges or are under criminal investigation in Massachusetts, it's imperative that you have proper guidance and effective representation. Shockingly, a lot of defendants in Massachusetts have been convicted unjustly as a result of ineffective assistance of counsel. An inexperienced defense counsel can make bad arguments or leave out vital facts, thereby costing the alleged offender several years of liberty. This was the unfortunate fate of James Lucien, who was wrongfully convicted of murder and armed robbery and put in prison for 27 years, released only in 2021.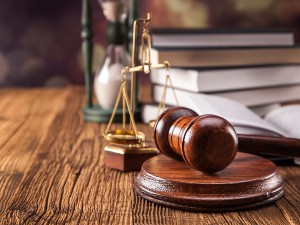 If you're under investigation for an offense or if you have already been arrested and charged with a crime, it is important that you retain a highly-skilled and aggressive Massachusetts criminal defense attorney to strategize your defense and help you avoid the costly consequences of ineffective representation or an unjust conviction.
At the Law Office of Joseph M Pacella, I'm dedicated to offering caring and comprehensive legal guidance and reliable representation to clients facing criminal charges. As your legal counsel, I can investigate the details of your case thoroughly, outline an effective defense strategy to fight your charges, and pursue the most favorable outcome for your unique situation.
My firm – Law Office of Joseph M Pacella – proudly represents clients in Springfield, Massachusetts, and throughout Western and Central Massachusetts, including Northampton, Westfield, and Palmer.
Ineffective Representation
Ineffective representation or assistance by a legal counsel can be described as a situation in which a criminal defense counsel fails to represent their client effectively and diligently. A great example of ineffective representation was the 1995 murder conviction of James Lucien.
James Lucien was arrested in connection to the 1994 fatal shooting of Ryan Edwards, 23. The trial was marred by perjury and police misconduct. His attorney represented him ineffectively, did not adequately advise him whether to testify at trial, and failed to call two retained expert witnesses to testify at trial. Also, the jury failed to hear crucial evidence which could have been used to acquit Lucien.
The murder and robbery convictions of James Lucien were filled with serious problems, including improper police investigation and misconduct. A former Boston police officer handling Lucien's case, John Brazil, was part of a corruption scheme with other officers that involved lying, robbing, and stealing from drug dealers, seizing cash, and keeping it to themselves.
Also, Brazil allegedly lied and tampered with evidence, thereby implicating James Lucien. After spending 27 years in prison, Lucien was exonerated of the murder and armed robbery charges and subsequently released from custody. However, this wrongful conviction might have been avoided if Lucien's defense counsel had represented him effectively.
Private Attorney vs. Public Defender
When facing criminal charges, you have the option of hiring a private attorney or public defender to represent you. Here are some important things to consider when choosing between a private attorney and a public defender:
Caseload
Public defenders have extremely heavy caseloads. They are often tasked to represent several defendants. Due to the heavy caseloads, even a public defender with good intentions may not be able to give your case the dedicated and personalized attention it needs. On the other hand, a private attorney can give your case the highly-personalized and dedicated attention it deserves.
Resources
Unfortunately, there are limited resources available to public defenders. Conversely, private attorneys have access to numerous and unique resources. They also work in different courtrooms. A private attorney may be able to provide you with expert witnesses, private investigators, private laboratories, and forensic analysis when required.
Availability
Furthermore, public defenders have limited time or are rarely available to discuss the case at length with their clients. In contrast, a private attorney will dedicate much time to your case and make himself or herself available to discuss your case extensively anytime you need them.
Pre-Charge Efforts
The majority of public defenders often wait until charges have been issued before stepping in. In contrast, a private counsel will intervene quickly and take proactive actions to prevent charges being filed against you or your case from going to trial.
First Impulse
A public defender's first impulse is to help you seek a plea deal. In contrast, a private attorney can step in quickly on your behalf, present your case diligently in court, help the prosecutor and judge see things from a different perspective, or negotiate a reduced sentence or favorable plea bargain.
Working with a trusted private attorney could make a significant difference in your criminal case. However, it is paramount that you retain a defense counsel with the right qualities to handle your case diligently and improve your chances of the best possible outcome.
Don't Risk Your Future. Call Today.
Facing criminal charges can be a terrifying experience. Regardless of your unique circumstances, working with an effective defense counsel is crucial for detailed guidance and to help build your best defense. At the Law Office of Joseph M Pacella, I have the attentive diligence, resources, and knowledge to represent and defend individuals wrongfully accused of committing a crime.
As a skilled attorney, I will review and investigate all of the facts of your case thoroughly, enlighten you about the nature of your charges, help you understand your legal rights, and strategize an effective defense in pursuit of the best available outcome for your unique situation. Using my extensive legal understanding, I will help you navigate the Massachusetts criminal justice system. Also, I will refute the allegations against you with factual evidence and attempt to keep your record as clean as possible.
If you are facing criminal charges, getting effective legal representation is crucial. Contact my firm – the Law Office of Joseph M Pacella – today to schedule a simple case evaluation. I can fight aggressively to defend your freedom and offer you the reliable representation and highly-personalized attention you need in your legal battle. My firm proudly represents clients in Springfield and throughout Western and Central Massachusetts, including Northampton, Amherst, Westfield, and Palmer.