Should I Hire an Attorney If I Think I'm Guilty?
June 8, 2022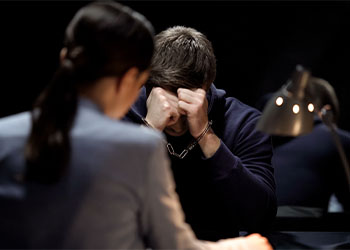 Facing criminal charges is an overwhelming experience, especially if you believe that you're guilty of charges. You may be wondering what's the point of hiring an attorney? However, it's important to understand that there are other options besides pleading guilty. Hiring an experienced criminal defense attorney can help you gain the representation you need for you to understand your rights and what's the best way for you to move on with your life.
My firm, the Law Office of Joseph M Pacella, has established a strong reputation serving individuals facing criminal charges in Springfield, Massachusetts, and throughout Central and Western Massachusetts, including Northampton, Westfield, Amherst, and Palmer. Just because you are arrested and charged, it does not mean that you are guilty. But, just because you are innocent does not mean you should not hire a criminal defense attorney. Innocent people are arrested all the time, and they are often convicted.
Possible Consequences of a Guilty Plea
When you submit a guilty plea, you are admitting that you committed the crime with the expectation of getting some consideration from the state. Also, by pleading guilty, you're automatically waiving your right to a jury trial. This means that a Massachusetts court will decide what happens next. Here are some possible consequences of a guilty plea:
Substantial fines

Serving time in county jail or state prison

Probation

Community service

Suspension or loss of a driver's license

Loss of employment

Deportation or inadmissibility into the United States

Professional license suspension or loss

Inability to possess or carry a firearm

Loss of parental rights, custody, or visitation of minor children

Damage to personal, familial, and professional relationships

Difficulties in securing employment, housing, and public benefits
Benefits of Hiring an Attorney
If you've been charged with a misdemeanor or a felony, it's essential that you hire an attorney, even if you feel like you're guilty. Going through the justice system is more complicated than saying, "I did it," or "I didn't do it." Even if you think you are guilty of charges, hiring an attorney can help you understand your rights, the charges before you, the results of said charges, your options, and the way those options will affect your future. As an experienced criminal defense attorney, I understand that it may seem easier to plead guilty and try moving on with your life, but you can understand that there are more options.
Communicating with Your Defense Attorney
Once you decide to hire a criminal defense attorney, you will have some obligations to fulfill to ensure that they can operate with full efficiency as it relates to your case.
The first duty is rather obvious, and that is to be truthful. Being honest about the facts helps your criminal defense attorney know how to best support you. Telling the truth to your attorney also allows them to look at all the evidence and facts of the case so that they can represent you for your best future. Most criminal defense attorneys will not back off of their effect because of your guilt; they look at the facts more than anything else.
Secondly, communication is key. Your attorney is present to answer your questions, whatever they may be. They have years of experience, knowledge, and focus to answer your concerns. They have the same goals you do, but it's important you express those goals to them. Staying silent will only ensure that your questions, goals, concerns, and more is unanswered, so please be open with your communication.
Skilled & Knowledgeable Advocacy
If you have been arrested and charged with a crime, your very freedom could depend on hiring a skilled defense attorney. You may not be able to afford a guilty verdict—literally. If you are worried about the optics of hiring an attorney early in the process, my firm can help. I will meet and confer with you about your situation as soon as possible. I can offer you experienced advice regarding your best legal course of action. Contact my office today to schedule a consultation if you are in the Springfield area or in Central or Western Massachusetts. I also invite you to visit my website for more information.